Description
 Free Fire Level Up Pass bd bkash
Are you ready to take your Free Fire gaming adventure to the next level? The Free Fire Level Up Pass is your ticket to an unparalleled gaming experience. Elevate your skills, collect exclusive rewards, and dominate the battlefield like never before. Discover why this pass is a must-have for every Free Fire enthusiast.
1. Power Up Your Arsenal
Upgrade Your Weapons and Gear
Unleash the true potential of your arsenal with the Free Fire Level Up Pass bd bkash. Gain access to exclusive weapon skins, gear enhancements, and game-changing upgrades. With every level you climb, your weapons become deadlier, your armor tougher, and your skills unbeatable. Equip yourself with the tools of champions and stand out on the battlefield.
2. Collect Epic Rewards
Unlock Exclusive Skins and Rewards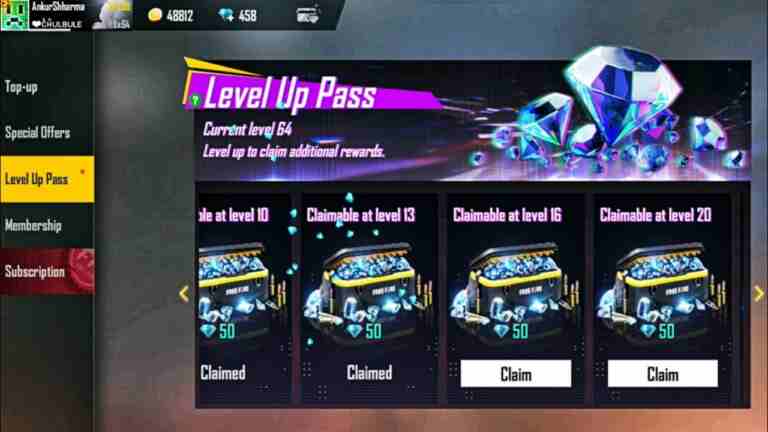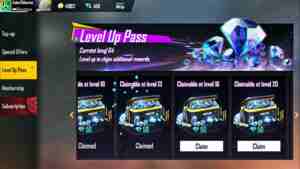 Imagine having a treasure trove of exclusive rewards at your fingertips. With the Free Fire Level Up Pass, it's a reality. Climb the levels, earn diamonds, unlock unique character skins, and secure rare in-game items. Whether you're a collector or a competitive player, these rewards are a game-changer. Don't miss out on the chance to own what others can only dream of.
3. Rise to the Top 
The Free Fire Level Up Pass isn't just about enhancing your gear and collecting rewards; it's about becoming a legend. Climb the global leaderboards, prove your worth, and showcase your skills to the world. With each level you conquer, you'll inch closer to the coveted top spot. Are you ready to rise above the competition and etch your name in Free Fire history?